Navigating investment opportunities in stocks, bonds, and currencies in our new global macro environment with:
Guy Adami
|

Grant Williams

|

Jared Dillian

|

Tom Thornton

WHY YOU NEED TO BE HERE
/ TG Macro Con 1
It's never been more difficult to invest or manage money. We've seen the highest level fund managers shut down and return money to investors. We're entering a new decade. There are new market paradigms in addition to a black swan on the tape in COVID-19. The investment process that worked for the last 10 years will likely not work for the next ten.
Rising global debt, a new era of protectionism, geopolitical tension, and an ageing population are among prominent macro trends that will create winners and losers. At a micro level we're seeing the rise of ESG (environmental, social, governance), a pivot away from fossil fuel investing, and the never-ending idolatry of tech innovators. Some trends are changing while others are in full swing. This is an urgent period in the markets to adjust your portfolio accordingly.
Prepared remarks by Guy Adami, Grant Williams, Jared Dillian, Raoul Pal, and Tom Thornton will help you frame a successful macro and micro perspective to invest in the new decade.
AMBIENCE
/ TG Macro Con 1
Kick off summer on the beach by taking a post conference 'Study Break' on the Alegria roof-deck overlooking the Atlantic Ocean with the conference speakers, DJ Stochastic, live music from Groundswell, and top class drinks & sushi.
The Allegria Hotel is where the Hamptons meets New York City. It fuses the timeless sophistication you expect with the chic beach vibe you are looking forward to. You can
BOOK A ROOM ONLINE HERE NOW
and save the 'Resort Fee' courtesy of TG Macro.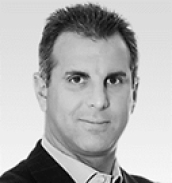 GUY ADAMI

SPEAKER
CNBC Fast Money; Director of Advisory Advocacy at Private Advisor Group.

GEORGETOWN UNIVERSITY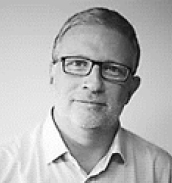 GRANT WILLIAMS

PANEL GUIDE/ SPEAKER
Editor of Things That Make You Go Hmm senior advisor to Matterhorn Asset Management AG in Switzerland portfolio and strategy advisor to Vulpes Investment Management in Singapore Co-founder of Real Vision.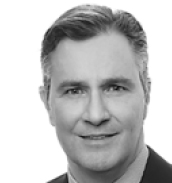 TOM THORNTON

SPEAKER
Founder of Hedge Fund Telemetry.

UNIVERSITY OF CALIFORNIA, IRVINE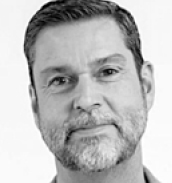 RAOUL PAL

SPEAKER
Co-founder of Real Vision; Economist, investment strategist and publisher of The Global Macro Investor.

Plymouth University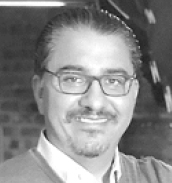 JARED DILLAN

SPEAKER
Editor of the Daily Dirtnap; regular contributor at Mauldin Economics; columnist at Bloomberg Opinion, author of All the Evil of This World and Street Freak: Money and Madness at Lehman Brothers.

U.S. COAST GUARD ACADEMY, M.B.A. UNIVERSITY OF SAN FRANCISCO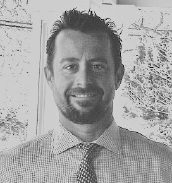 TONY GREER

HOST/ SPEAKER
Founder of TG Macro and author of Morning Navigator™ providing fundamental insights with a technical perspective that brings focus to a chaotic global landscape.

CORNELL UNIVERSITY
TG Macro opening comments
Jared Dillian, Grant Williams, & Panel Discussion run by Grant Williams
Roof Deck Sushi & Cocktail Party with DJ Stochastic and Groundswell
We will be staying at the Allegria Hotel. Here is the link booking your hotel room online:
If you prefer to call the hotel, you can contact our main line at 516-889-1300 or contact the Reservations Department directly at 516-992-3727.
The Long Island Railroad from Penn Station or Atlantic Avenue will take you straight to Long Beach on the Long Beach line.
On the morning of the conference, TG Macro will provide a shuttle for each train that arrives in Long Beach before the conference starts.
There will be a continental breakfast, lunch, and a post-conference cocktail hour.
There is valet parking at the Allegria Hotel.
ALLEGRIA HOTEL
80 WEST BROADWAY
LONG BEACH NY 11561
516.889.1300
info@allegriahotelny.com
* TRANSPORATION FROM THE LONG BEACH TRAIN STATION TO THE ALLEGRIA HOTEL (5 minutes travel time) WILL BE MADE AVAILABLE ON THE MORNING OF THE CONFERENCE.